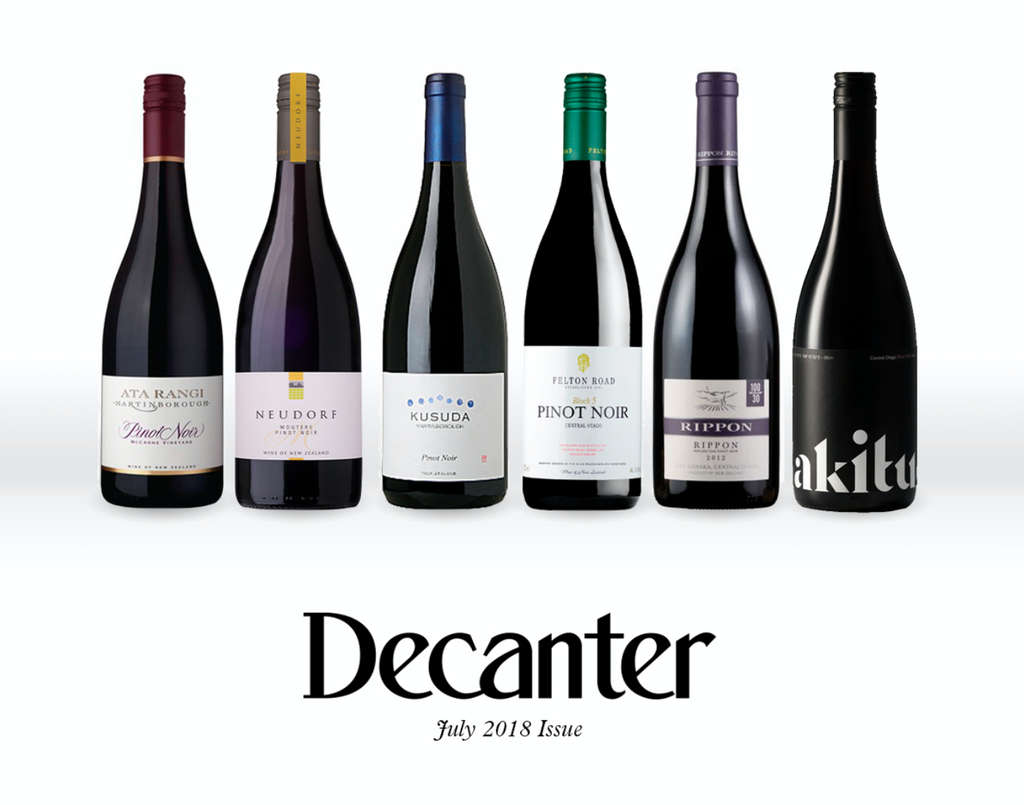 New Zealand gets under your skin. There is something about its remoteness, about its big skies, vivid with moving cloud by day and lit by countless southern stars at night.
Its landscapes are varied: from pastoral, grassy plains, craggy coastlines and magical beaches via temperate rainforests alive with the rattle of a thousand crickets to stark, sunbaked, snow-covered rocks, ravines and icy lakes. Wilderness runs right through it, thrilling all of the senses, making you feel intensely alive.
That
Pinot Noir
should feel so much at home on these two islands on the other side of the globe is our good fortune. Those of us who love this grape variety in all its infinite nuance can enjoy its expressions from a climate that unites cool briskness with bright, intense sunshine.This sunny but cool brilliance makes it into those screwcapped bottles and explains their intensity of cranberry and cherry, redcurrant and mulberry.We are spoilt for choice with New Zealand Pinot Noir at various price levels. Spend little more than £10 and you are guaranteed vibrant fruit and ample freshness, often on a lighter body that makes these Pinots so food-friendly. The pleasure-for-money ratio of these well-made wines is immense.Here's a tip: while they are made for immediate drinking, all apart from the very simplest will benefit from a little bottle age without losing any of their fruity intensity. Stocking up on some special offer bottles and storing them somewhere cool and dark for a year or two will create a little extra Pinot-ness.Move up the price scale and you start to find wines with slightly more body and background, until you reach single vineyard wines from boutique producers that are undoubtedly world class. If you are playing, and perhaps collecting, at this level the prices are still civilised.Screwcaps keep these wines in pristine condition for cellaring and fine, aged Kiwi Pinot Noir is a treat. Just like wine styles everywhere, the pendulum has swung towards elegance.
Regions
I look to
Canterbury
,
Martinborough
and
Nelson
for alluring savouriness, and to
Central Otago
for corralled power and beauty (even though there are still some hot and clumsy wines around).Yet it is in
Marlborough
that the Pinot landscape has really shifted: it used to be about simple, confected fruit, but is now the source of very well made, high-volume wines, and the sights are set for increasing sophistication.
Purity
Small-parcel wines, sadly not over here yet, show what is possible. But no matter where you go, the focus at every level is on expressing purity, site and fruit. The Kiwis have made giant steps in a very short time, and now they are fine-tuning.The very best of their wines capture the boundless, visceral beauty of these windswept islands right here in my glass – and under my skin.
Akitu, Wanaka, A1 Pinot Noir, Central Otago, 2016
Subtle cherry on the nose. The palate is a lovely expression of unforced balance, an interplay between aromatic, ripe fruit and bracing freshness with a lovely savoury glint. Nothing is overdone here.
First published on http://www.decanter.com/