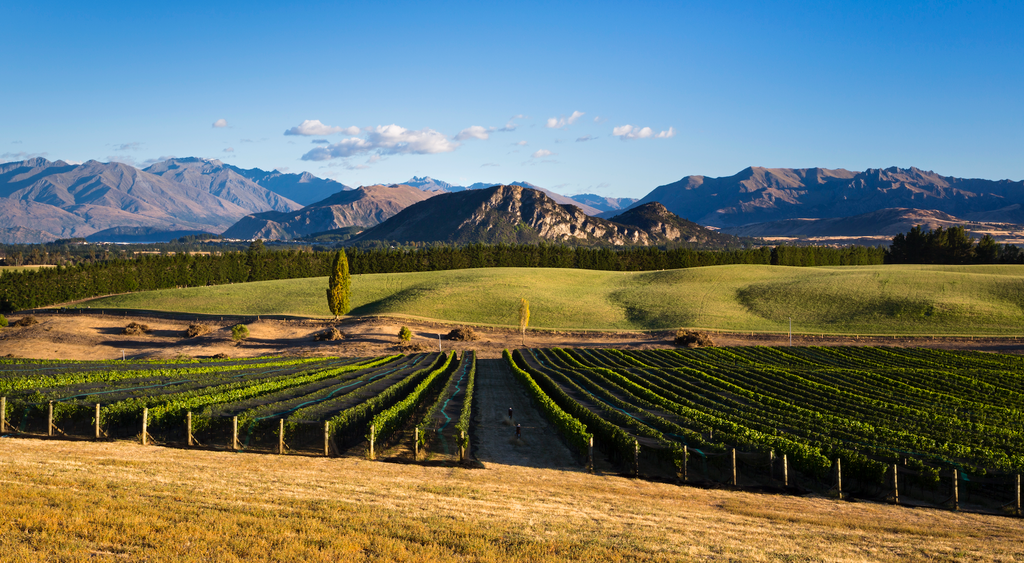 The winter of 2016 was mild and short-lived leaving skiers disappointed but viticulturists happy. Budburst began in late September - unsurprisingly early - and whilst the rest of spring was unsettled, it was warm with only a few frosts to deal with. Even temperatures and regular rainfall meant excellent canopy growth going into a pretty benign start of December. 
Then things started to come seriously unstuck: average daily temperatures fell along with frequent unwelcome rain that really hurt flowering which – along with the coolest January we've recorded - meant one of the worst fruit sets we have ever had. Let's just say there wasn't much need for crop adjustments this year - we needed every forlorn bunch we could find.

March arrived and finally delivered some decent ripening weather – hot, dry and calm saved what was obviously going to be a very small harvest. Then April really pounded us with early hard frosts, pelting cold rain then more
frosts. If anything was fortunate this season it was the fact that we were carrying a small crop load as we would never have got a normal crop ripe with the weather we endured. However, our healthy, hardy vines got us over the line with the last grapes picked on the 2nd of May followed by 35mm of rain on the 3rd. The total harvest was half that of the prior year. That is truly grapegrowing on the edge.

With all that in mind the growing season described was one of unexpected cause and effect, which causes reflection: the notion that harmony and completeness in a wine can come from a grapevines decision to sacrifice the fruits of its hard work to ensure tasty grapes is almost beyond comprehension - but that is essentially what 2017 dealt us.

We had to draw on nerves of steel and the experience of the 2014 harvest to understand the cool conditions. Were it not for the tiny yields we would not have achieved the density of flavour these wines show. Our job then was not to bugger it up. Gentle maceration and slightly higher than normal whole bunch inclusion has provided the fine tannin backbone to balance the plush fruit weight that the vineyard delivered.

This vintage was very different to anything before but once again this unique site had delivered some remarkable wines: dark with intense flavours and fragrance – entirely consistent with the emotions of the season.