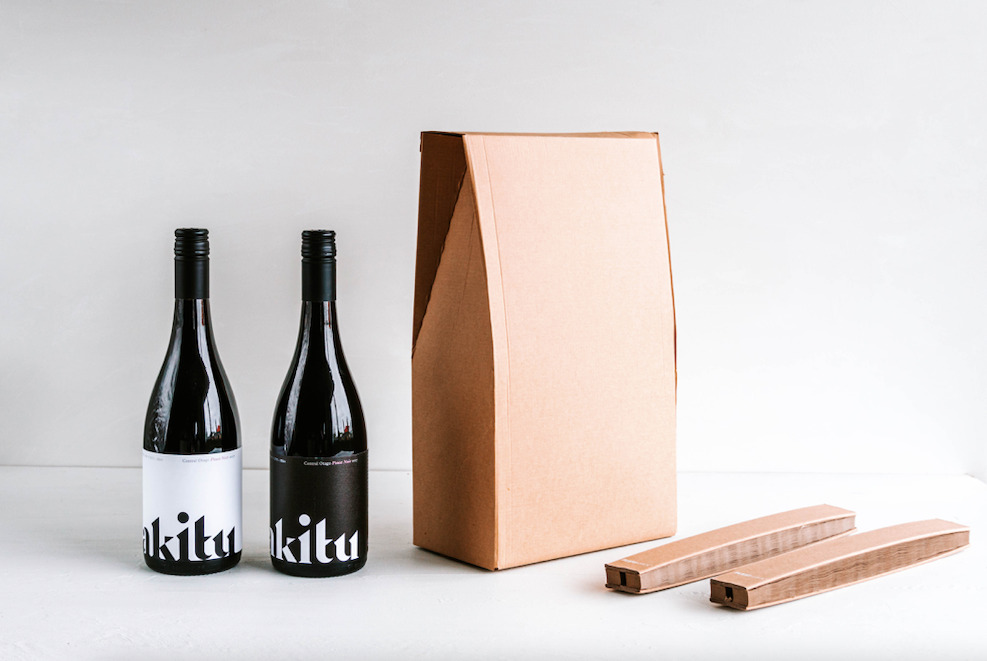 In December we were the first New Zealand winery to roll out the ingenious Flexi-Hex packaging to fulfil our direct-to-consumer wine sales, this has been the final step in completely removing non recyclables and especially plastics from all our packaging. Flexi-Hex is an innovative design made from paper that is 100% plastic-free, recyclable, biodegradable, home compostable and can protect wine bottles dropped from 4metres. Now we agree that you'd have to be a bit of a meat-head to drop a perfectly good bottle of our beautiful wine from 4 metres but it should be sufficient to protect your wine from the occasional "vigour" of our friends in the courier and home delivery services.  
When people talk about sustainability in wine, it often involves what people are doing in the vineyard to make their wine more sustainable. That's possibly more romantic to talk about than packaging but every year, up to 12.7 million tonnes of plastic enter our oceans and this is expected to triple by 2040. 41% of plastic produced globally is for packaging and only 9% of all plastic waste goes on to be recycled. And yet, the increase in e-commerce and direct-to-consumer sales has proven how few sustainable packaging options are available for wine producers. Which is exactly why the move to the new packaging was a no-brainer for us.
Packaging and branding values have become inextricably linked and have always been part of our innovation and attempt to distinguish ourselves. We think this adds to our customers' experience of receiving the wine and is just one step towards not hurting the planet more. It helps that it looks great for gift packaging, personal or corporate. It suits us perfectly.
Our friends at Atelier Nash, Flexi-Hex distributors here in New Zealand, are set to release 6 and 12 pack solutions this year. In the meantime, your precious akitu online orders of 1, 2 or 3 bottles will be shipped in Flexi Hex Capsules and Pinch Top Boxes. Cheers!