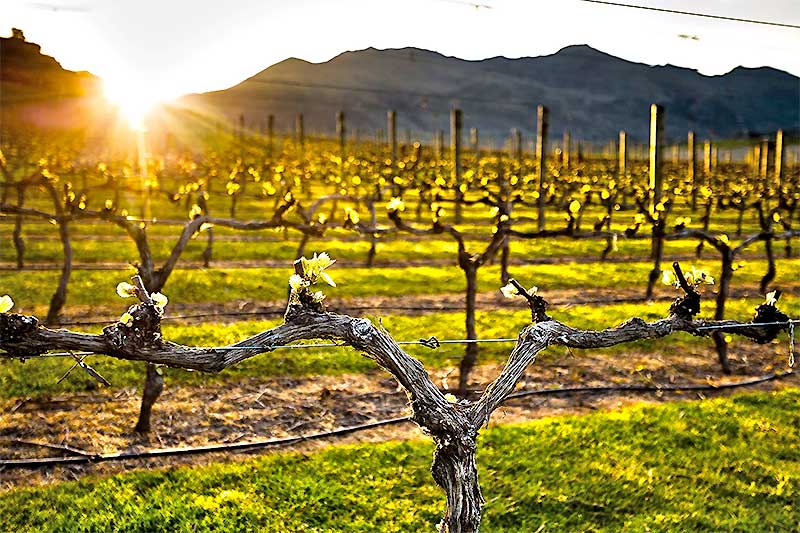 This in-depth article from Bottle & Glass in Australia outlines the history of Central Otago Pinot Noir and the story behind akitu wines, take a read below.
"For many in the wine-drinking world, all roads lead to Pinot Noir and for a long time that pretty much meant Burgundy. But the last few decades has seen several other regions pop up on this well-travelled road, a few of which (without wishing to start an argument) include; Oregon, Sonoma, Germany, Mornington, Gippsland, Tasmania, Martinborough and of course Central Otago in the south island of New Zealand.  
Despite Central Otago enjoying a worldwide reputation, it might surprise you to learn that it only accounts for around 1,900 ha or 5% of New Zealand's vineyards. And unlike the rest of New Zealand, where Sauvignon Blanc reigns supreme, accounting for a whopping 62% of plantings (in 2019), in Central Otago Pinot Noir is king, with 80% of plantings (in 2019). By comparison, Burgundy (excluding Beaujolais) is around 29,000ha. 
Given the region's success, it's hard to believe it dates back a mere 25 years. While a lone Frenchman made wine here back in the 1860s, it wasn't until the 1970s and 80s that experimental plantings appeared, and not until the late 1990s that commercial success and further growth was accomplished.
Located about three-quarters of the way down the South Island of New Zealand, just east of Queenstown, vineyards in Central Otago have some of the most idyllic backdrops imaginable. 

Central Otago is a lot further south than most people realise. In fact, it's the most southerly wine region in the world, sitting at approximately the same latitude south of the equator as Burgundy sits north. There are generally considered to be 6 key sub-regions of Central Otago: Wanaka, Gibbston, Bannockburn, Alexandra, Bendigo and Cromwell/Lowburn/Pisa.
Due to its latitude, Central Otago is cool, but unlike any other New Zealand wine region, it sits a good distance from the ocean, protected from the wild maritime conditions that come in from the west, by a high range of mountains. The result is a continental climate, unusual for New Zealand, which means high temperature variations. Summer can see temps up to the high 30s and winter down to minus 10, with average day/night variations throughout the year of between 10 to 15 degrees. It's this ability to be cool and warm that makes the ripening of grapes in Central Otago possible.
In the past Central Otago Pinot was cheekily referred to as cool climate Shiraz or Pinot on steroids. 'Hot and clumsy' are words critics sometimes used. But recent talk, and more importantly tasting, indicates that the era of extraction in Central Otago is over. As vines have aged and winemakers are better understanding their sites, there's been a transformation, moving away from older style opulence and power to a new era of refinement, brightness and an impressive ability to age. 
Several months ago, at the annual Central Otago Pinot Celebration, Jasper Morris MW, who'd been coming to the region since the early 90s, said he now sees Central Otago as producing "some of the best wines I see anywhere." This is a big call from one of the world's foremost authorities on Burgundy. And he's not the only one enamoured of the region. "Of all the places that Pinot Noir is grown and made in the New World, none has lit the sky as brightly as Central Otago in the last decade," Nick Stock (Aussie critic for big wine publications globally). 
Pinot Noir from Central Otago has come of age and emblematic of this change is a small, and I think special estate, akitu. 
"akitu is the perfect example of the refinement that the best of Otago now attains… gloriously perfumed, silky and complex." Hamish Anderson, The Telegraph (UK). 
"It's solely a Pinot Noir project, and just two wines are made each year. These, the 2016 releases, are spectacular." Jamie Goode, Wine Anorak.

In a Decanter Magazine article last year titled "Top New Zealand Pinot Noir for your cellar" Anne Krebiehl MW included Akitu in her 'Six Names to Know in Cental Otago'. She also selected her 20 current New Zealand favourites, which included the akitu A1 2016 (offered below), coming in with the second highest score. 
akitu also won the People's Choice Award for the entire 2018 Pinot Palooza Tour (over 150 producers from 30 regions, including all the big names) with its two 2016 wines, placing 1st in both Melbourne and Sydney. 
akitu was founded by Andrew Donaldson, who I had a visit from late last year. Andrew's one of those guys whose energy, passion and authenticity remind me why I got into wine in the first place. 
The term akitu means summit or apex in old Maori, and while this is relevant as the estate sits at altitude, Andrew also pointed out that the name starts with A (marketing 101), is internationally easy to pronounce (unlike may NZ wines) and with 5 letters has symmetry. While it bears no relevance to the wine, it turns out akitu is also a Japanese girls name as well as the name of an ancient Babylonian harvest festival. I've never had a winemaker explain a name in such detail and as we talked it became clear that Andrew knows every aspect of his wine in the same way.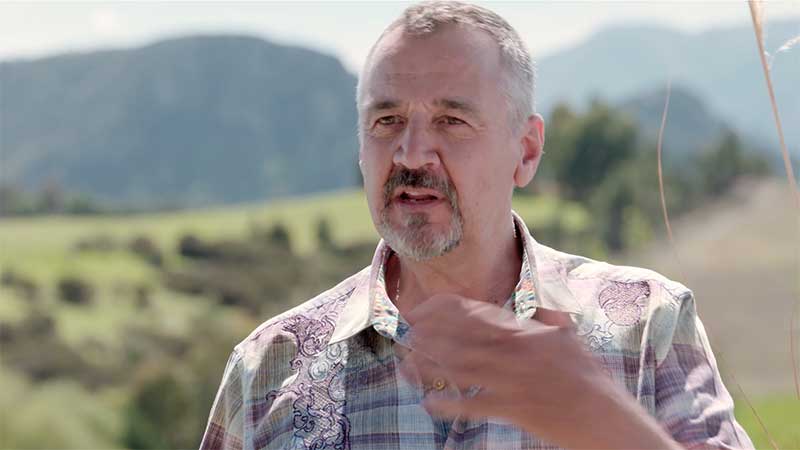 Unlike many Central Otago proprietors Andrew actually grew up in the region and it's clear has a genuine passion for, and connection with his old stomping ground of Wanaka, one of Central Otago's subregions. He told me of spending time in his grandfather's house, which in turn became his mother's and is now his brother's. 
Like many kiwis, Andrew left the land of the long white cloud, in his case spending much of his professional career in the UK. He recounted a funny story about his introduction to top Pinot Noir when he was invited by an older colleague to enjoy a day of cricket at Lord's. The colleague's one rule of the day was "Burgundy before lunch, Bordeaux after lunch" and proceeded to pull out no less than a Domaine Dujac Clos St Denis, a stunning Grand Cru Burgundy (Pinot Noir). By chance I had this wine for the first time a few weeks ago, so can totally understand Andrew's response on finishing the bottle - why can't we stick with Burgundy all day? Over the ensuing years, this colleague became a friend and introduced Andrew to many of Burgundy's great Pinots. We should all have a friend like that.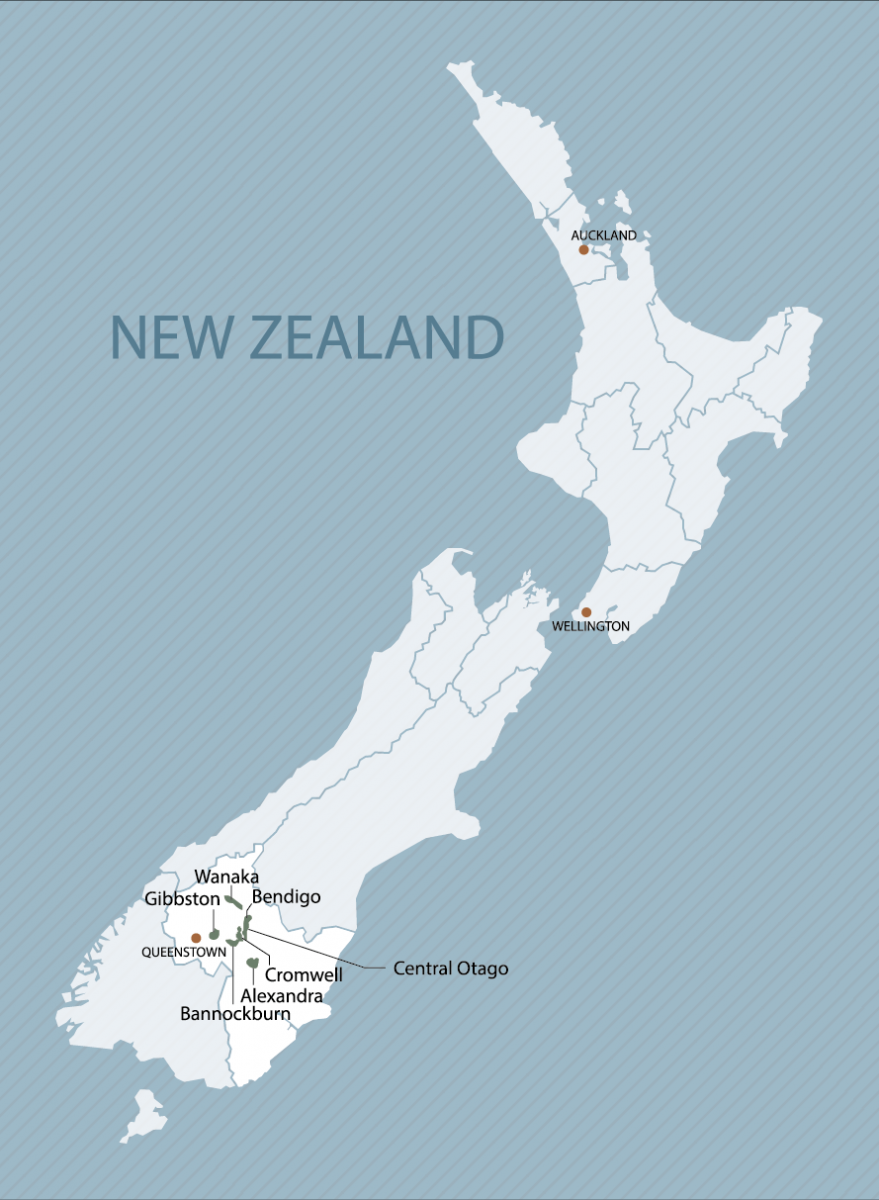 A love, dare I say obsession, with Pinot ensued, which is a valuable thing to have in an isolated wine region like Central Otago. I was surprised to learn, when I worked in Coonawarra years ago, that many winemakers don't drink wine much beyond that produced in the region. I thought they'd be across Cabernet from around the world, when the reality was they hardly knew what Bordeaux was. The fact that Andrew has been exposed to great Pinot from around the world gives him the ability to see his wines in context. 
After a successful career in finance in the UK, and guided by guru viticulturalist Dr David Jordan, Andrew acquired a 12ha plot in Wanaka in 2000. Not surprisingly, the vineyard was devoted entirely to Pinot with 6 different clones planted out in 2002/03. The vineyard and winery is certified by Sustainable Wineries New Zealand, which means they don't use unacceptable chemicals or fertilisers. They are also regularly tested as a 'nil residual' producer. 
The beautifully positioned vineyard sits at 380M which in this part of the world puts it close to the snow and makes it marginal for ripening grapes, more marginal than most areas of Central Otago. Fruit at Burn Cottage for example, located in the Cromwell Basin subregion of Central Otago, ripens a month earlier. But as more than one adventurer has noted, the closer to death you are the more alive you feel, and so it is with Pinot, with some of the most interesting and high-quality wines often coming from marginal sites. 
Andrew is also patient and single-minded about Pinot, waiting an incredible 10 vintages before releasing his first wine under the akitu label, the 2012 vintage, in 2014. These days the estate is limited to just two wines, the akitu A1 Pinot Noir (black label) and the akitu A2 Pinot Noir (white label).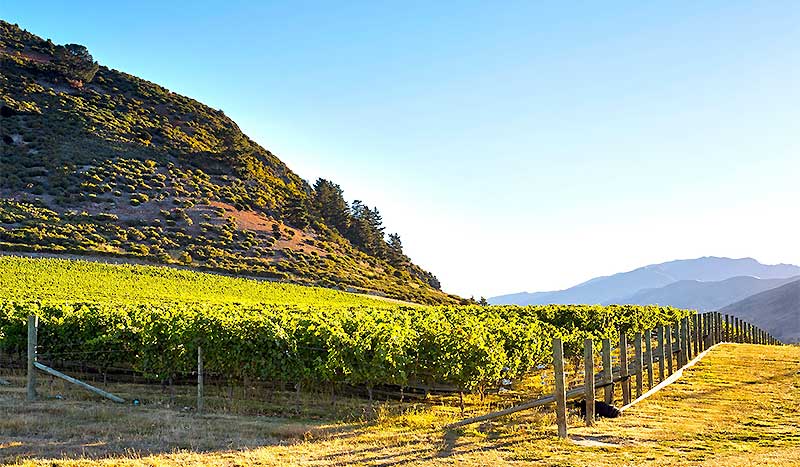 Andrew has assembled a small team including winemaker of note, and NZ local, PJ Charteris, who was senior winemaker at Brokenwood for 12 years from 1999. As James Halliday noted: "… the real story is how a Hunter Valley shiraz maker can return to his nest in Central Otago and make a pinot noir with finesse its surname, denying the bombastic notes that afflict many Central Otago Pinots." The Australian, June 2019. 
What makes Akitu not just another Pinot producer from Central Otago? In one word… acid. This is the key difference to me when I taste Burgundy compared to New World Pinot. Burgundy always rests on a great line of acid and this was the first thing I noticed tasting the Akitu wines. This is due in part to the climate in which the fruit is grown. Compared to other areas of Central Otago, Wanaka gets much longer hang time with their fruit as a result of the large diurnal temperature variation. The warm days and cold nights allow the fruit to continue ripening as late as early May, allowing both sugar ripeness (potential alcohol) and phenolic or physiological ripeness (which affects flavour). 
Here are akitu's two fabulous Pinots from the 2016 vintage - both very special wines. 
---

akitu A1 Pinot Noir 2016 (black label) 
The A1 is a mix of three different Pinot Noir clones; Abel (68%), UCD 5 (16%) and Dijon 777 (16%). The fruit was handpicked and fermented using a combination of natural and inoculated yeasts, the aim being a gentle fermentation. Post ferment the wine was aged for around 10 months in 12% new oak, the rest, barrels that had already been used 3 times, in an effort not to impart too much of an oaky character to the finished wine. The wine was only lightly filtered and is sealed with a screw cap. 14% alcohol.
This is the more serious and age-worthy of the two akitu Pinots.
On the nose: you'll find intensely aromatic new world fruit - namely cherries and strawberries. On the palate: dark cherry, spice and vanilla notes meld with liquorice, graphite and a hint of woodsmoke. The fresh acid backbone of this wine gives great structure, ensuring that its bright fruit is never overbearing or lollyish. Persistant finish with lovely fine tannins. This is textbook new world Pinot, walking a nice line between fruit ripeness and firm but well integrated acid.
"This is dense and quite textural with some bitter damson and plum notes hiding behind sweet black cherries, good acidity and some nice fine-grained tannins. Juicy and bright with great balance. Some fine herbal notes alongside the supple black fruits. With some grippy tannin, this is a bit chunkier and more serious than the A2, and has the potential to develop." 95 points, Jamie Goode, Wine Anorak. 
"Subtle cherry on the nose. The palate is a lovely expression of unforced balance, an interplay between aromatic, ripe fruit and bracing freshness with a lovely savoury glint. Nothing is overdone here: just 25% of the oak was new, while 40% whole-bunch gives backbone and structure alongside the freshness. Drinking window 2020-2035." 94 points, Anne Krebiehl MW, Decanter Magazine. 
"Beautifully ripe and inviting, the bouquet shows dark plum, cherry, violet, thyme and vanilla aromas, leading to a concentrated palate that is silky and flowing. The wine offers terrific fruit intensity backed by velvety mouthfeel and fine tannins. It is generous yet elegant, and offers layers of engaging flavours. At its best: now to 2021." 94 points, 5 stars, Wine Orbit. 
International Wine Challenge: Gold Medal 96 Points
International Wine Challenge: NZ Pinot Noir Trophy (best NZ Pinot) 
International Wine Challenge: NZ Red Wine Trophy (best NZ red wine) 
You'll find it at the ambitious and well-reviewed degustation-only nel. (sic) restaurant down near Central for $130 a bottle. 
Experience the best of the 'new' Central Otago. 
---

akitu A2 Pinot Noir 2016 (white label) 
The A2 is a blend of the evocatively named Pinot clones USD5 (32%), 115 (26%), 777 (18%), 667 (15%) and Abel (9%), and was made the same way as the A1. The finished wine is sealed with a screw cap and is 14.3% alcohol. 
This is softer and more approachable than the akitu No.1 Pinot. 
This is softer and more approachable than No.1. On the nose: plum, spice and floral notes. On the palate: raspberry, pear and cherry, subtle vanilla oak influence with a touch of flint and pepper. This is softer in the mouth, the acid is subtle mid-palate but expands on the finish to meld with feathery fine tannins.
"Serious, structured Pinot, cherry and strawberry notes with firm, fine tannins and intense fruit. Give it time!" International Wine Challenge: Gold medal, 96 points. 
"Lovely floral, expressive black cherry and raspberry fruit with nice freshness, combining good acidity with a bit of grippy tannin. Medium-bodied and fresh, this has lovely drinkability, with some pepper and herb savoury notes adding interest. This is nicely expressive, combining some structure, some sweet fruit, and subtle hints of damson, rhubarb and lavender in the background. Beautifully constructed." 94/100 Jamie Goode, Wine Anorak.
"It is sweetly expressed on the nose showing dark cherry, plum, cake spice, toasted almond and dark mushroom characters. The palate is beautifully rounded and supple, and delivers lovely fruit weight and silky texture, elegantly framed by polished tannins. Youthful yet immediately appealing. At its best: now to 2020." 93 points, 5 stars, Wine Orbit. 
You'll find it at the groovy Nomad restaurant in Surry Hills for $130 a bottle. 
Enjoy a few of these while you give the A1 a few years. Absolutely delicious.