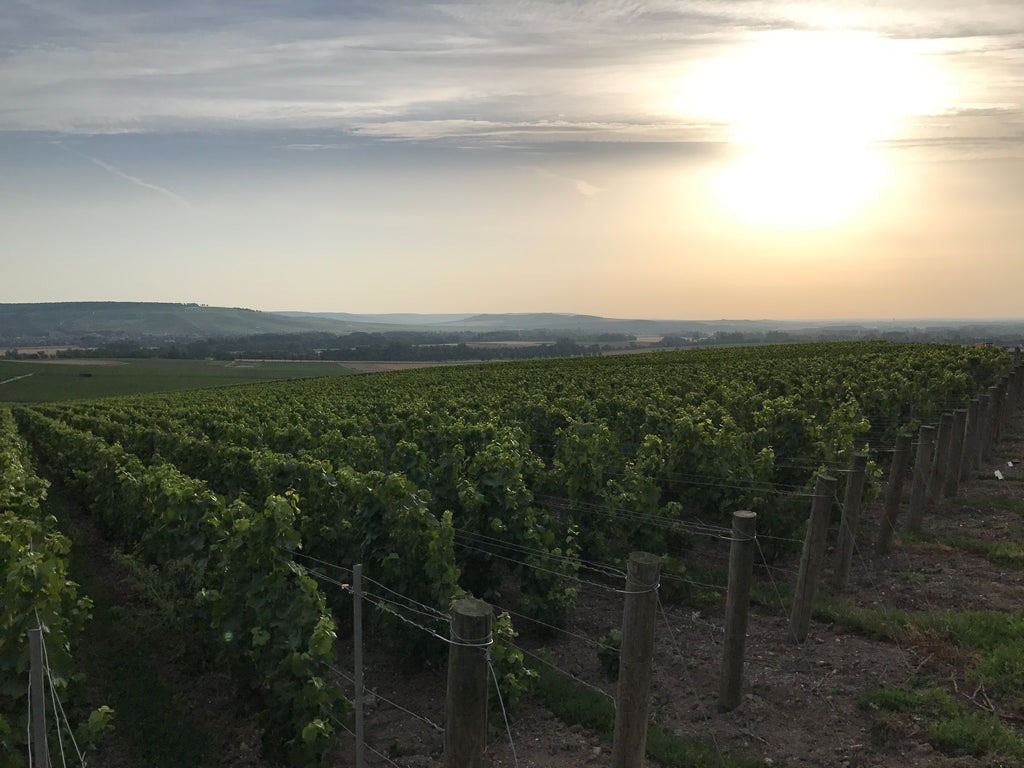 This article originally appeared on Matt Walls Wine, it is well worth subscribing to.  We enjoyed this article so much we wanted to share:
From big-fruit 'varietal wines' to joyless Burgundy-lite pastiches, the New World has taken a while to get its head around Pinot Noir and Chardonnay. But there is a third way – and it's working.
What does New World Chardonnay taste like? What about classic New World Pinot Noir? It's a question that was easier to answer in the 1990s, when the 'international style' was easy to spot among leaner, more savoury Burgundies.
But since the mid-2000s, the major New World countries have been chasing a more elegant expression of these most quintessentially food-friendly grape varieties. Today the lines have become blurred with their Old World counterparts. But what has driven this rapid stylistic evolution?
Have we gained 'Burgundian' finesse the world over at the price of diversity? And does the increased focus on terroir herald the end of a discernible 'New World' style?
Grape expectations
Burgundy is the benchmark, as the origin of Chardonnay and Pinot Noir. It has been the heartland of these grapes for two thousand years and it is home to 1,200 delineated 'climats'. Some, such as Clos de Bèze in Gevrey-Chambertin, were referenced as far back as the 7th century. For an industry that fetishises provenance and heritage, this is stuff money can't buy.
And speaking of money, at the top end, the Côte d'Or enjoys some of the highest price tags of all. That's as it should be. In terms of these two grape varieties, the best of Burgundy is yet to be equalled. If you make Chardonnay and Pinot Noir anywhere in the world, it must be hard to put Burgundy out of your head entirely.
All wine regions evolve, but ancient ones such as Burgundy with rigid appellation systems and longstanding traditions do so very slowly. This has been the New World's major advantage and to some extent its biggest enemy. Producers are relatively free to experiment and change course to accommodate shifting consumer tastes and fashions. It's the rate of evolution of these two key varieties outside France over the past 25 years that is most extraordinary, however, and most consumers are still catching up.
'It's no doubt that New World Chardonnay, in its previous guise, kickstarted a wine revolution,' says Ronan Sayburn MS of 67 Pall Mall. 'New World Chardonnay arrived and offered rich, ripe sunshine-in-a-bottle, that was inexpensive and easy to understand.
'With pictures of surfboards and beaches on the labels rather than old castles, they offered accessible and fun wines without pretension.'
New World Pinot Noir was similarly easy to enjoy, being sweeter, oakier and friendlier than consumers had encountered before. Tim Lovett, senior winemaker at Leeuwin Estate in Western Australia, has observed wine styles changing over time. Although there has always been a variety of interpretations of Chardonnay across his native country, he says that in the late 90s the prevailing one was full-bodied, noticeably oaky and very ripe in flavour profile.
These wines found favour with certain critics at the time, but gradually winemakers and wine lovers bored of them, finding them tiring to drink and lacking in finesse. By the early 2000s, a move towards a fresher, more drinkable style was underway. For Chardonnay, winemaking held the key; for Pinot Noir, the answer was found in the vineyard.
Lovett explains that Western Australian producers started picking their Chardonnay earlier, meaning lower sugar levels (so less potential alcohol) and higher natural acidity. To this, he adds higher turbidity (more suspended solid matter) in the juice pre-fermentation and malolactic fermentation as drivers of a more contemporary style.
David Ramey of Ramey Wine Cellars in Sonoma puts the transformation of Californian Chardonnay down to two principal movements: 'The triumph of the Burgundian method' and a 'march to the coast'. Since his first vintage in 1978, winemaking in California has changed radically towards a more Burgundian style. Previously there was overnight skin contact, the juice was racked off the lees, malolactic fermentation was blocked, the wines were overoaked and sterile filtered. These are all things he avoids today.
Two other Chardonnay winemaking techniques that Ramey singles out that have made a big difference are juice browning and whole-cluster fermentation, both of which he claims to have pioneered in California. Juice browning is the practice of exposing grape juice to oxygen before fermentation – alarmingly the juice goes from green to a murky brown as certain compounds oxidise (rather like a cut apple), but the wine runs clear after fermentation.
For him it produces a finer, paler wine that's lower in tannin. He started using whole clusters back in 1987, which he believes lead to greater delicacy and ageing potential. When Ramey says the 'march to the coast', he refers to growing grapes closer to the ocean, particularly at the wind gaps – breaks in coastal ridgeways that draw in cool air and fog from the ocean. These moderate the climate and help to produce more elegant wines. Interestingly, Ramey now believes that Napa Valley is too hot to grow Chardonnay successfully.
Elegance through viticulture
Finding the right sites, particularly where temperature is moderated by altitude, aspect or climate, was the key for many in the evolution of Pinot Noir. Gordon Newton-Johnson has been making wine at the family winery in Hemel-en-Aarde in South Africa since the mid-90s. South African Pinot Noir at that time wasn't terribly inspiring. 'Some wines were insipid, others over-extracted or blended, and the muddled message held little to no terroir expression at all,' Newton-Johnson says. This, though, wasn't just down to site.
'A major catalyst for change was the introduction of new, quality vine material, especially those of Raymond Bernard's "Dijon clones",' he says. 'The change in Pinot Noir was immediate, providing a much-improved varietal base from which to work. 'A new generation of producers were naturally drawn in to the vineyard on seeing the limitations of the winery. There was much better exposure to international benchmarks and creating networks, so the knowledge base blossomed.'
It's not just plant material and site selection that made a difference in terms of New World viticulture. Exposure to different winemaking cultures has also been crucial.
Paul Pujol of Prophet's Rock in Central Otago, New Zealand, spent six years working abroad, including stints in Alsace, Sancerre, the Languedoc and Burgundy. The modern wine industry in New Zealand only dates back to the 1970s, so to work in regions that span centuries was eye-opening for him.
'There is a tremendous amount to learn from working in different places,' says Pujol. 'Some is technical and some is cultural, or the human element, which is also very important. You see a different mindset when a vigneron is from a multi-generational producer, which is so common in France. They are so conscious of their small part in a business that runs both before and after them.'
It's not just plant material and site selection that made a difference in terms of New World viticulture. Exposure to different winemaking cultures has also been crucial
'In the winery, the same range of techniques are available anywhere,' he explains. 'But what you notice most in France is how winemakers have adapted what they do to the vineyards they work with, rather than imposing a style or range of techniques on a site.
'This sensitivity to exploring and finding out how to express a site in the purest sense, without an overriding winemaking signature, is one of the greatest lessons I took from my time in France.'
From sun to site
As consumer tastes moved to a more elegant style of wine in the 2000s, it's no surprise that those producers of Chardonnay and Pinot Noir, free from the constraints of tight appellation legislation, looked towards the classics for inspiration. This inevitably led to a proliferation of more Burgundian styles, but there's been another movement since then that has further contributed a sense of finesse.
'With the advent of non-interventionism in winemaking,' says Newton-Johnson, 'I feel many producers began to see glimpses of real identity from their vineyard sites. I think it's fair to say that our philosophy is more Burgundian than 20 years ago.
'I believe our most compelling wines are a consequence of where they have been planted, and that has been progressive in discovering our identity. Regarding these grapes as a medium of interpretation rather than a variety opens a whole new realm of potential.'
Hands-off production methods have been adopted more and more by leading estates worldwide, often with the aim of accentuating site over grape variety, and the result is often wines with more subtlety and character – it produces elegant wines, but wines with a local elegance rather than a Burgundian one.
These relatively restrained New World wines focussing on finesse, balance and terroir were often overlooked by the critics of the day, who were still in thrall to 'big flavour'. It took collective movements such as the Swartland Revolution in South Africa, from 2010 to 2015, and particularly Rajat Parr and Jasmine Hirsch's In Pursuit of Balance in California, from 2011 to 2016, to push these styles into the collective consciousness.
Andres Ituarte of Le Coq d'Argent agrees. 'I don't think New World wines are becoming more Burgundian, they are just becoming better balanced,' he says. 'Look back at that Leeuwin Estate Art Series Chardonnay. It's no less woody than 25 years ago, but it is way more zippy and elegant.
'With Pinot and Chardonnay, we are seeing restraint being used in the winery because of the understanding in the vineyards. The New World is just catching up with the Old.'
The end of the New World as we know it
Describing a New World wine as 'Burgundian' may once have been received positively by winemakers around the world, but as they endeavour to express their wines' own local character, it might now be considered less than flattering. Adelaide Hills, Martinborough, Sonoma and Walker Bay are, after all, highly contrasting terroirs.
The push for elegance and finesse can sometimes go too far, however, as certain winemakers compete for the most delicate, structural style – a practice that's been described in some parts as 'reverse willy-waving'. Ronan Sayburn encountered this style recently in Australia.
'I was surprised by some of the Chardonnay being far too lean and acidic, lacking fruit and body,' he says. '[One was] described by one winemaker as 'fishbone Chardonnay', the implication being there was no flesh or meat to the wine, just structure.
'Care needs to be taken with going too lean. New World Chardonnay became popular because of its vivacity and ripeness; elegance is great as long as the wine has flavour and as long as it remains fun. That's why we liked it in the first place.'
David Ramey recognises a similar phenomenon in California. 'The middle ground in California is what's happening now – not the overblown styles, not the "12.5% and no new oak" – but the 13.5% wines without excess new oak. That's what's happening in California and it's often better than white Burgundy and half the price.'
For UK sommeliers, such as Valentin Radosav at Gymkhana, price is increasingly a concern. 'Burgundy is very expensive. Each year the price goes higher and the quality remains the same,' he says.
'This pushed me to look for alternatives from other countries like Portugal, Central Europe, South America, South Africa. I am a huge fan of Chardonnay (Restless River) and Pinot Noir (The Drift Farm) from South Africa. They offer great value for money and are wines with a lovely ripeness and complexity.'
As Chardonnay and Pinot Noir from the New World gain in finesse, increasingly they can do the same job as many Burgundies on a wine list – but at considerably lower prices. Many casual wine drinkers in the UK still associate New World Pinot Noir and Chardonnay with a ripe, high-alcohol, oaky approach. Some wine professionals turn their noses up at these styles, though their popularity persists.
Though these versions are on the way out, they're still easy enough to track down if they resonate with your clientele or work with your cuisine. It's hard to imagine a time when Burgundy will no longer be the global benchmark for Chardonnay and Pinot Noir, varieties that express terroir like few others. Warm climate New World iterations made a huge impact in the 90s and 'classic' examples still have their fans today. But their rapid evolution still has much to thank the motherland for: practical viticulture and vinification techniques, quality plant material and its role as a cultural, even spiritual, guiding light.
Increasingly, though, New World regions and sub-regions are finding the confidence to follow what the land dictates, rather than chasing the tastes of consumers and critics. In doing so, we've witnessed the gradual relinquishment of the 'international style' in favour of unique expressions of terroir. The future of each region will increasingly diverge as a result. In other words, rather than the end, this is really the beginning.