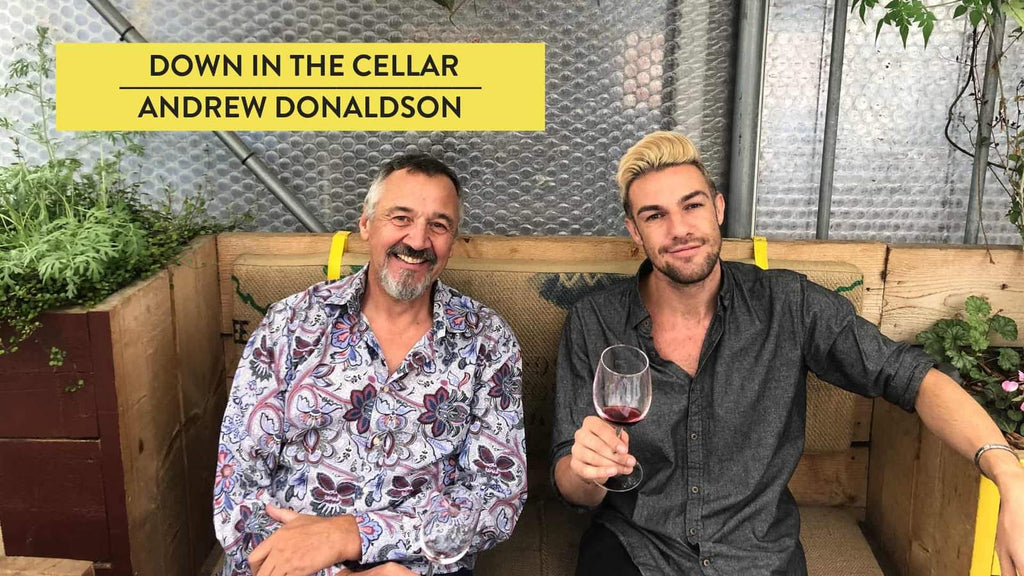 In their inimitable, effortlessly cool way this post originated on

 

thenewzealandcellar.co.uk, if you're in the UK and like Fine NZ Wine, they are your go-to for a beautifully curated collection of tremendous New Zealand wines.
And man - did we enjoy ourselves at their recent tasting - lovely happy intrigued people asking very interesting questions plus a surprise appearance by the great Cameron Douglas, MS, fresh from the Decanter World Wine Awards testing bench - honoured!  We showcased some of our

 

Library wines

 

including the

 

2013 A2. It was our very first A2 ever released and it had aged incredibly well - stole the show actually.  Six years in and it was bright, alive and beautifully balanced.  Way better than when we made it!
Moral of the story, buy 6-packs and cellar them.  Or shop from our

 

handy back vintage releases page

 

- lucky you! (If you get in quick there is only 2 cases left!)
Original article:


WHO DO YOU ADMIRE MOST IN THE WORLD OF WINE AND WHY?
- Dan Sims from Pinot Palooza - the wine industry seems to be thigh-deep in people intent on intermediating the consumers experience - drink that, you taste like this, this is good, that is bad.  The Pinot Palooza team ignore all that, they just put producers and real people together and let them sort it out - it's noisy, fun and very refreshing.
- Without appearing sycophantic - but I've said this in plenty of other places - Mel Brown (The New Zealand Cellar founder).  She's done more for NZ's artisanal producers of fine wine in the last 5 years in the UK than anyone else in the prior 25.  She's very knowledgeable but never preaches, kind to clients, and adored by her producers - the woman is a damn Goddess.

WHAT WINE VARIETY ARE YOU MOST EXCITED ABOUT FOR ITS FUTURE IN NZ?

Pinot Noir - but I would say that wouldn't I.  Thing is that this varietal is one of the most site-specific expressers and in New Zealand we are blessed with serious strength and depth of absolutely stunning and unique sites and we now need two things: vine age - where our older plantings are only now entering their sweet spot: think Ata Rangi, Felton Road, Rippon; and pared back site-sensitive winemaking - which is exactly where the more astute and talented winemakers are heading.  The future is exceptionally bright. 

HAVE YOU HAD A "WINE MOMENT" ? LIKE A SPECIFIC POINT IN TIME WHERE YOU KNEW YOU WANTED TO WORK IN THE WINE INDUSTRY?

Probably, but since they have all occurred whilst drinking the stuff I can't remember them accurately enough to retell!

WHAT ARE YOUR FAVOURITE WINES AVAILABLE AT THE NEW ZEALAND CELLAR?
Lots of contenders but my absolute fav's are:
- Kumeu River - unquestionably up there with the world's best chardonnays
- I love Devotus Pinot noir and who can ignore Clive and Helen's work at Ata Rangi - sublime, sensual and so authentic.
- Framingham F-Series riesling can stop you in your tracks - gorgeous tones, athletic balance and stunning acidity.  These guys make great gear!
- The back vintage Dry River pinot is worth every penny too - rare stuff but one from some true NZ trailblazers.

IS THERE A SPECIFIC WINE REGION YOU BENCHMARK YOUR WINES AGAINST?

Nope not really - we're just busting a gut trying to make the best wine we can from each year's harvest in my beloved Central Otago - we can only deal with our site, soils and weather, that's a big enough mission without envying other people's work - we'd rather just embrace the diversity.

WHAT IS YOUR BIGGEST LEARNING CURVE YOU'VE MET WORKING IN THE INDUSTRY?

Frosts suck! But we have to live with it, with pinot "the closer you are to death the more alive you feel" - pinot adores adversity
The Mafia seem to control the supply chains - why is it that the guy with all the risk ends up with the smallest margin?

WE HAVE RECENTLY OPENED OUR OTHER HALF 'THE AUSTRALIAN CELLAR' - HAVE YOU TASTED MANY AUSTRALIAN WINES AND IF SO WHICH REGION ARE YOU MOST EXCITED FOR?
Yes and I love so many Australian wines, that market is more mature than NZ's and seems used to supporting smaller producers - which means deeper benches of unique high quality wines, lots to choose from but the region which intrigues me most right now is Tasmania.  Try anything from House of Arras - sensational bubbles. Elsewhere, Grosset rieslings always impress.