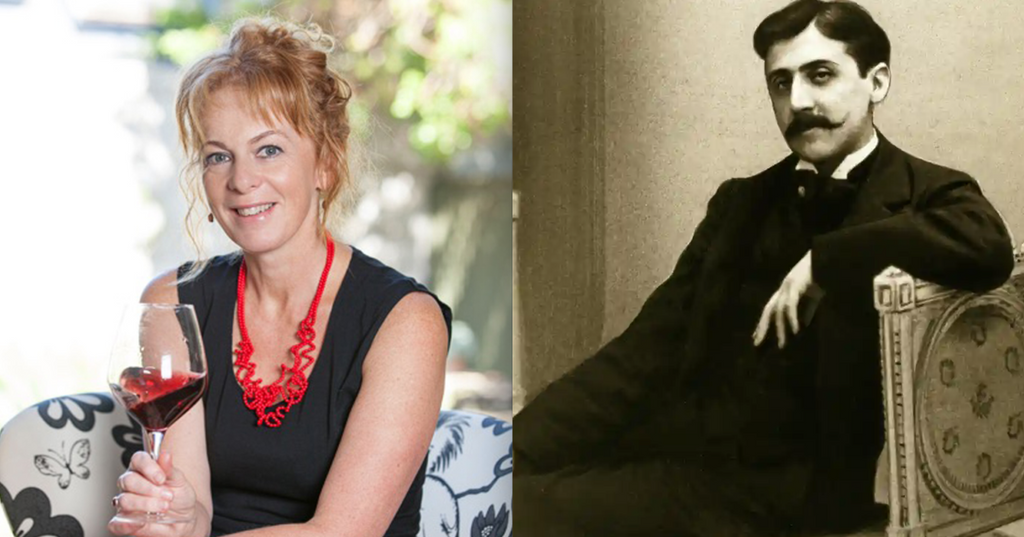 In a call to discuss her reviews of our latest releases – 2019 A1 and A2 and our 3rd and most satisfying to date attempt at that groovy illusion that is our 2021 Pinot Noir Blanc the perpetually charming Joëlle Thomson introduced us to French novelist Marcel Proust's Questionnaire. He created the 17 questions in 1886 to reveal 'one's true nature' and may have properly trapped our founder, Andrew Donaldson.
Read on here
Here's what Joëlle has to say about our latest releases:
19/20
2019 Akitu A1 Pinot Noir RRP $65
Akitu A1 has all the bells and whistles of great Pinot Noir with seductive red floral and fruity aromas leading into a full bodied, silky and structured wine with 40% whole bunch fermentation and five different clones of Pinot Noir adding complexity. The dominant clone in the blend is Abel (a clone is a variation of a grape variety), which lends this Pinot its impressive structure and a silky mouthfeel. It goes without saying that it takes a warm year and ripe grapes to include a high proportion of whole bunches in the fermentation tank, stalks and all. This wine benefits from its high portion of whole bunches and is possibly the best A1 from Akitu yet. A modest 20% new French oak was used to mature the wine. This lends it weight, smoothness and a soft mouthfeel while allowing the fruit to remain in second place after the charry complexity.
The 2019 vintage is possibly the best yet, making A1 an apt name for a top Pinot. Just 725 cases were produced and the wine was bottled on 19 March 2020.
17.5/20
2019 Akitu A2 Pinot Noir RRP $45
Here's a wine to drink when looking for a medium bodied, black fruity beauty from the deep south. Savoury flavours of dark spice lead the style of the earthy Akitu A2 Pinot Noir, a wine made from three different Pinot clones and 35% whole bunch fermentation. Just 7% new French oak was used to mature the wine, prior to bottling. This makes for a smooth but subtle softness in a lush Pinot, which Akitu owner Andrew Donaldson suggests matching with Peking duck pancakes. Hear hear. Any duck would flatter this wine's lush flavours, for that matter. Volumes: 1096 cases were produced and the wine was bottled on 19 March 2020.
17.5/20
2021 Akitu Pinot Noir Blanc RRP $45
This is an adventurous new-ish take on Pinot Noir; a white wine made from red grapes harvested early in the morning during the cool hours to retain acidity and freshness. Whole bunch pressing and given minimal settling time ensures the colour of the red Pinot skins doesn't make its way into the pale hue of this refreshing white Pinot. It's a textural, medium bodied wine with light red fruity aromas and a complex earthy taste. Best served lightly chilled, as you would a rosé or a full bodied white. Just 270 cases were made and it was bottled on 20 August 2021, three and a half months after the grapes in it were picked on 7 April.