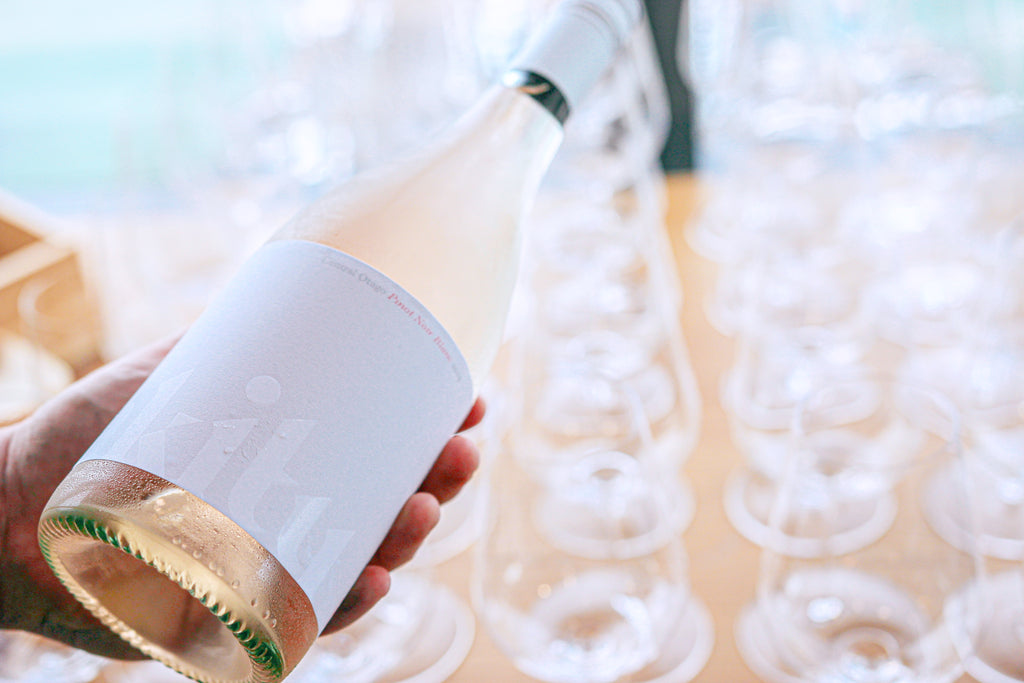 Tastebuds meet the naked expression of the heartbreak grape, our Pinot Noir Blanc.  This style of Pinot Noir is not only utterly delicious and equally refreshing, it is the purest example of the vineyard and the vintage that we can imagine.

Unlike a Rosé, a blanc wine spends no time on skins.  The white juice that hides inside the red grape skins makes a fascinating wine.  Only the juice from 100% Pinot Noir fruit can be called Pinot Noir Blanc, which is easy for us as it's the only thing we grow.

Here's what Master Sommelier, Cameron Douglas had to say:

A new release wine from the Akitu stable - a very engaging bouquet with a medley of mostly white fleshed fruit with whispers of some red. There's also a list of non fruit aromas from flowers to river stones and a leesy spice, overall quite seductive. On the palate - very engaging with a steely, leesy texture, lots of crunch and bite then a core of fruit re-emerges leading through to a lengthy balanced finish. A well made and thoughtful expression. Drink now and through to end of Summer 2021.

91 Points - Cameron Douglas MS

If the upcoming forecast is anything to go by we're going to need to make more next vintage.   Pinot Noir Blanc is a sophisticated food wine that you can enjoy all summer, perfect with almost any foods, the gorgeous texture and scintillating acidity delivering the perfect match for Kiwi summer cuisine.
Here's a small clip of launch the wine to our 380 Members in late 2019.  Missed the invite? Join us at the next one, sign up here.